AFP Emerging Leaders Virtual Workshop 2022
Calling all emerging leaders and young professionals. Join us online for this exciting half-day conference geared toward helping you develop your fundraising skillset and advance your career. We'll cover topics related to virtual stewardship and donor engagement, how to craft a strong development plan and more!
November 3, 2022 | 11 AM – 4 PM EST
---
Our host
Cherian Koshy
About Our Host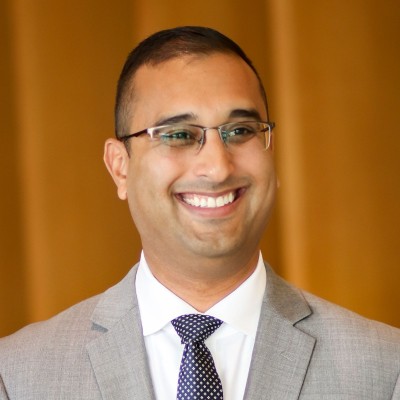 Cherian Koshy is a Certified Fund Raising Executive (CFRE), Chartered Advisor in Philanthropy (CAP), & AFP Master Trainer. Cherian is a nonprofit investment consultant and principal at Endowment Partners, an investment management firm that solely focuses on nonprofits, foundations, and endowments. He currently serves on the global board of the Association of Fundraising Professionals and is the Chair of the Iowa Commission on Volunteer Service (Volunteer Iowa) as well as eight other boards and commissions. With 20+ years of experience in annual funds, major gifts, planned giving, and capital campaigns, he is one of the most sought-after trainers and speakers in the nonprofit sector. As the head of fundraising for various nonprofits, he's personally raised more than $100M including several seven and eight-figure gifts. He works with hundreds of nonprofits each year and is committed to helping them solve their most intractable problems. His industry-specific thought leadership has been featured in Advancing Philanthropy, The Chronicle of Philanthropy, the Institute of Fundraising (UK), and dozens of keynote presentations, blogs, webinars, workshops, and podcasts. He holds certifications in Behavioral Economics from Dan Ariely's Irrational Labs as well as Harvard University.
---
Our Sessions
How to Share Inspiring Stories to Raise More Money
Presented by Lori L. Jacobwith
The magic "fix" for fundraising is to share more stories. You have a photo, a few facts about the person in the picture, and now you have your story. Right? Unfortunately, that's not enough to get people to take action. Sharing a story about your impact IS important you be may be sharing a report.
This session will dive into the topic of sharing powerful, inspiring, "mission moment" stories. To help you move from sharing reports to engaging, action-causing stories you'll learn why word choices matter and the power of focusing on one person in your story. Most importantly you'll leave with three new tools powerfully introduce your community to your mission so you can raise more money.
Learning Objectives:
Learn why most stories are reports, not stories.
Understand what makes an engaging, action-causing story.
Learn the six steps to craft and share a powerful story.
About the Presenter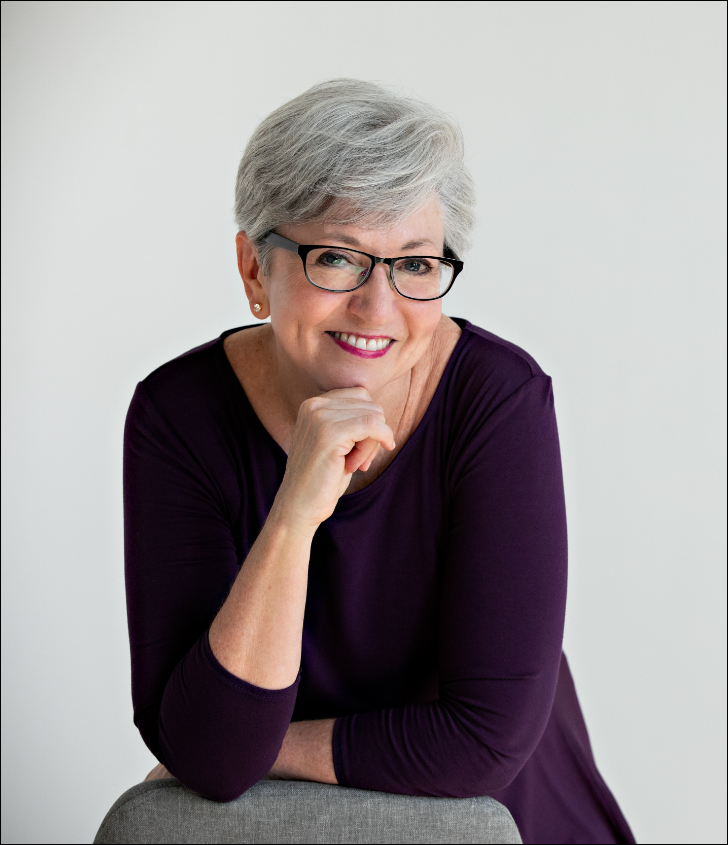 Named one of America's top fundraising experts, Lori L. Jacobwith is an internationally-recognized master storyteller and fundraising culture change expert. Lori has more than 35-years' experience helping nonprofit organizations raise more than $500 million dollars from individual donors. And counting.
Not your average coach, speaker, or trainer, Lori's poise, humor, enthusiasm, and best practices inspire and electrify. She teaches how to connect with and engage others by doing the same herself. By sharing easy-to-implement strategies and tools that inspire even the most-weary or overworked staff, Lori makes learning new things effective and memorable.
---
Get In Where You Fit In: Community Centric Fundraising and the Future of the Nonprofit Sector
Presented by Rachel D'Souza-Siebert
Led by CCF Global Council member Rachel D'Souza-Siebert, this session will begin with a brief history of modern philanthropy in the U.S., including the common practice of donor-centric fundraising, which has dominated the nonprofit sector. Attendees will be introduced to the Community-Centric Fundraising movement, its principles and goals. Rachel will provide first-hand observations of the movement's former few years, and challenge participants to reject the "DCF vs. CCF" narrative in favor of reimagining what fundraising and resource development could look like in the near- and mid-term future of our organizations and the broader sector.
Attendees will leave this workshop with:
An understanding of how history informs the present challenges in our sector,
Strategies for introducing CCF to your teams, leaders, board and donors,
Starting points for integrating CCF philosophies into your development planning and activities, and
Tangible tools and resources to take CCF back into their own practices.
About the Presenter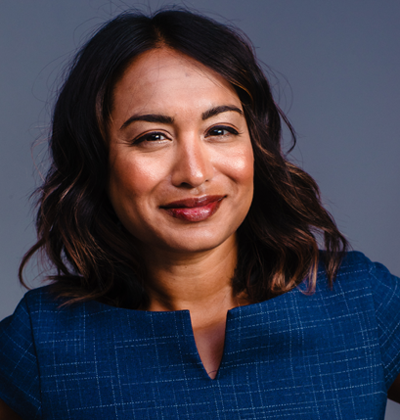 Rachel D'Souza-Siebert is the Founder and Chief Purpose Officer of Gladiator Consulting in St. Louis, Missouri. Her identity as a justice seeker and community connector started in the home of her immigrant parents and was cemented during her experience at the National Conference on Community & Justice's (NCCJ) Anytown Youth Leadership Institute which Rachel attended when she was just 17.
Upon obtaining a master's degree in Public Policy Administration from the University of Missouri-St. Louis, Rachel left her position in for-profit retail leadership to join the nonprofit sector. In her early nonprofit roles, Rachel developed both a deep appreciation for and a critique of philanthropy and resource development. In 2015, she founded Gladiator Consulting, a boutique consultancy with a holistic and community-centric approach to nonprofit organizational development + capacity building.
---
The Future of Fundraising: What's the Next "Big Thing" in Philanthropy?
Presented by Josh Hirsch, MS
It's hard to always stay ahead of the curve in fundraising, especially when it comes to the constantly evolving world of digital fundraising. Nonprofit organizations with a digital-first approach to fundraising will be the ones leading the sector as technological advancement progresses in the coming years. In this informative session, attendees will learn how through time-bound Facebook Challenges, participants complete a specified activity while raising funds for your nonprofit using a Facebook fundraiser, how using automated Messenger chatbots can create a one-to-one donor experience, and what nonprofit organizations can do today to incorporate scryptocurrency into their overall fundraising strategy.
About the Presenter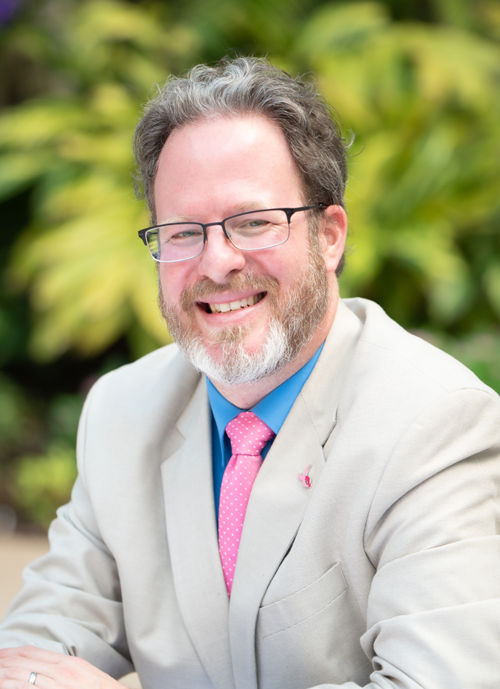 Josh Hirsch is the Crypto Philanthropy Education Manager for The Giving Block. He has worked in the nonprofit sector since 2006 with a focus on educational philanthropy for both public charter and independent private schools. He has an extensive background in social media, digital communications, and marketing along with experience in grant research and writing, individual giving, special event planning, stewardship, and cultivation of donors. He is the Florida Caucus Representative for the Association of Fundraising Professionals First Coast Chapter and Past-President of the Palm Beach County Chapter. Josh is also a member of the AFPeeps, the social media vanguard for the AFP International Conference and other AFP initiatives. He has spoken nationally on digital communications and has had numerous articles published in professional journals. Josh received a Master of Science in Family, Youth and Community Sciences and a Bachelor of Science in Advertising from the University of Florida. He has a Certificate in Strategic Fundraising and Philanthropy from Bay Path University and is a Certified Social Media Strategist by the National Institute for Social Media.
---
A Professional Responsibility: Working with Black and Brown Donors
Presented by Anna Barber, Rachel Vassel, Maria Guarrera, and Phaedra Stewart
As America becomes more diverse, it is critical that organizations diversify their donor bases. Learn how to use both traditional and specific development practices to successfully cultivate Black and Brown donors; help leadership and program staff invest in, and prioritize, diverse programmatic initiatives; and ensure your team is engaging with diverse donors regularly.
Join veteran fundraisers to discuss the topic of successfully cultivating and soliciting Black and Brown donors.
About the Presenters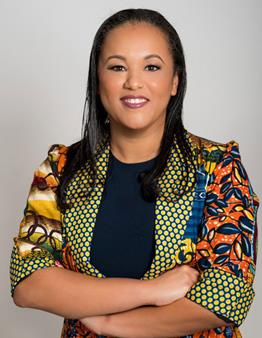 Anna Barber is a 20 year fundraising veteran who specializes in individual major gift fundraising and campaign planning. She currently serves as the lead strategist for Barber & Associates. Prior to starting the firm, Barber was a member of the Smithsonian National Museum of African American History and Culture's fundraising team that exceeded its private philanthropic goal of $270M. She also worked as a Major Gift Officer in college athletics at Michigan State University, Miami University of Ohio, and Arizona State University. Barber earned a Juris Doctorate (Intellectual Property) from Arizona State University and a Bachelor of Science degree in Political Science from Howard University.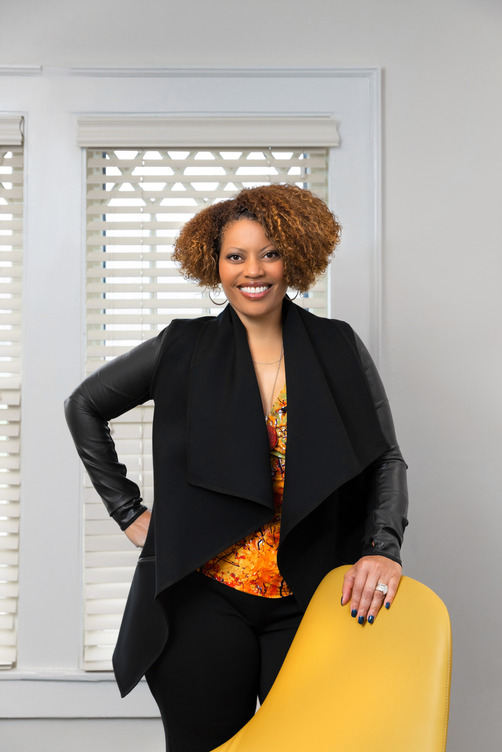 Rachel Vassel leads diverse alumni engagement and fundraising at Syracuse University. As the associate vice president of the Office of Multicultural Advancement, she has oversight for SU's award-winning Black and Latino alumni reunion, "Coming Back Together (CBT)," targeted regional events and trips, and administration of the Our Time Has Come (OTHC) Scholarship program, which benefits high-performing underrepresented students. Under her leadership, these programs have resulted in a 60 percent increase in Black and Latino alumni gifts.
In addition to her work in Multicultural Advancement, Vassel is the senior leadership team sponsor for the Advancement and External Affairs Diversity Council and supports the strategic initiatives of Syracuse's University's Office of Diversity and Inclusion. She also assists in the DEI efforts of Syracuse University's Schools, Colleges, and Units, and is an adjunct professor at SU's S.I. Newhouse School of Public Communications. Her team works collaboratively with campus partners each year to execute heritage month celebrations for Black History Month, Latino Hispanic Heritage Month, and Asian American Pacific Islander Month and publishes the award-winning Syracuse Manuscript magazine.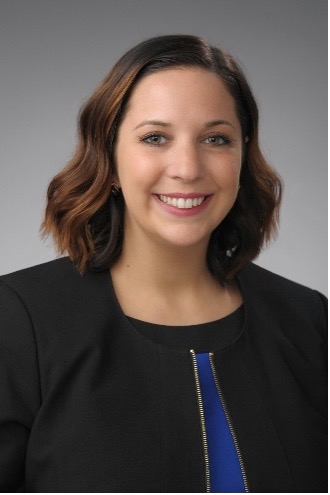 Maria Guarrera joined Syracuse University's Regional Advancement team in the Fall of 2015. In her role, she serves as the front-line fundraiser for the Mid-Atlantic Region, focusing on 24,000 alumni throughout the Washington, DC and Philadelphia region, including surrounding communities, making it the largest alumni base outside of NYC. Working in collaboration with colleagues across campus, Guarrera engages alumni, parents, and donors in the life of the University, helping to build a stronger foundation of support throughout the region. In addition, she also oversees the DC Regional Council, a core group of university ambassadors whose purpose is to help identify and engage key alumni. Originally from Buffalo, New York, she is an avid Buffalo Bills fan, and resides in Syracuse, NY with her husband and two kids.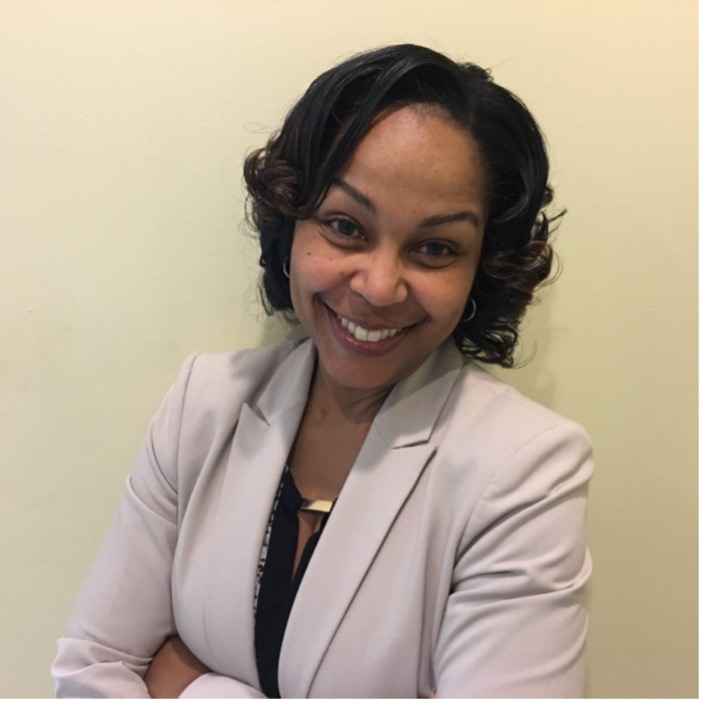 Phaedra Stewart is a recently retired Human Resources executive with over 25 years experience within multiple industries including health care, higher education, manufacturing, State government and data processing. As Vice President of Human Resources, Phaedra oversaw HR Operations for Sinai Hospital, Finance, PDI and LifeBridge Health and Fitness, in addition to the Employee and Labor Relations, Occupational Health and Workforce Development functions for all of LifeBridge Health, Inc. She left LifeBridge Health in August, 2020 to re-launch her business, Seriously…Positive, LLC. Phaedra has an undergraduate degree in Economics from the Maxwell School at Syracuse University and an MBA in Human Resource Management from the Merrick School of Business at the University of Baltimore. Phaedra has an energetic and delightful personality. You can feel her passion behind her activities, and she has a clear vision for her generational wealth. Having left Corporate America, she is now in full swing on her entrepreneurial endeavors.
---
AFP IDEA: Emerging Leaders Initiative Sponsor:

Recommended for You
Members: Sign in to view your personalized recommendations!
Sign in